This is the second in a four-part series helping retailers plan their 2016 mobile strategy. Read the first part of this series, "Mobile was Huge for Holiday 2015... Now What?"
Search and discovery are not just important for your web properties, but for your mobile ones as well. Playing the app game now has the same rules as web search – know your SEO and optimize for maximum discovery. This applies to both how the apps are found and what content is in them.

However, what is commonly overlooked is that desktop search visibility may differ from mobile search visibility, and having a strategy for the former does not give you guaranteed results for the latter. Know how your mobile web properties may compare and make sure all relevant content pages are mobile-optimized. That might be easier with an overall responsive template vs an adaptive strategy for mobile web.
App store optimization is an entirely different beast as well. Retailers and brands have a significant advantage of existing brand awareness to leverage strong search results in the app stores – but they may miss out on significant traffic without optimizing their store keywords. More importantly in 2016, both Apple and Google have launched significant initiatives to search within apps using the device's search function.
Mobile Action Items for 2016
Focus on App Store Optimization. Learn what keywords are being searched for and what your ranking is for those words. Each app store has different factors which give weight to relevant search results. Tools like AppTweak and Mobile Action can help you discover, experiment and track. Also, they let you see how your competitors are ranking on key terms and track their progress.

The other side of search involves the content of the app itself. Retailers must make their app content searchable through using iOS9 App Search tools and Google's App Search index. Increasingly these two platforms are rewarding apps that allow for searchable content and punishing those that don't. Notably Google is giving a boost to those retailers who make app content discoverable by increasing their rank with shoppers using mobile devices.
Contact us to learn more about planning your mobile strategy this year.
Read the first part of this series, "Mobile was Huge for Holiday 2015... Now What?"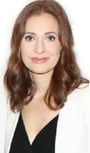 About the Author
Maya Mikhailov is the CMO and Co-Founder of GPShopper, as well as a professor at New York University (NYU) specializing in mobile marketing and strategy. In recognition of her leadership in the space, Mobile Marketer recently named Maya one of the "Mobile Women to Watch" and the Direct Marketing Association (DMA) labeled her their "Guru of Mobile" two years in a row. Maya has been featured on Fox News and Women 2.0 as a "Female Founder to Watch in Mobile."